In addition to the manufacturing, assembly of modules and fine cleaning of your components, our range of services also includes the labelling and laser marking of your components.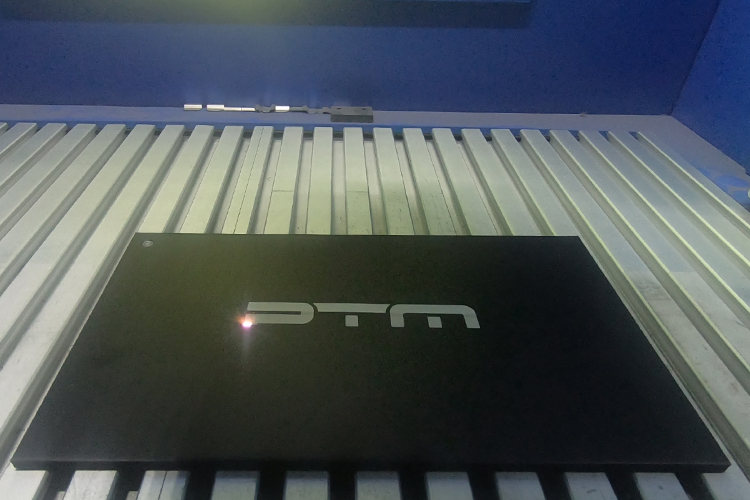 Laser marking or engraving provides an abrasion-resistant marking which can withstand mechanical stresses and is insensitive to heat influences and liquids, such as water and oil.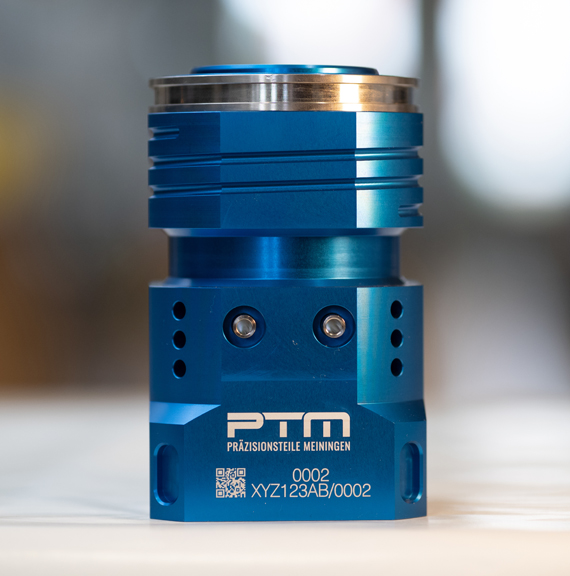 Our laser system enables the marking of: 
Markings,

 

Scales,

 

Drawing numbers,

 

Serial numbers,

 

Lateral surfaces on a rotary table,

 
Symbols,

 

Logos,

 

Barcode or

 

QR-Codes

 
on various materials such as stainless steel, titanium, steel, aluminium, copper, brass, bronze, gold, silver, and plastic. 
THE BUSINESS ACTIVITIES OF PTM PRÄZISIONSTEILE GMBH MEININGEN
YOUR COMPLETE SOLUTION FROM ONE PROVIDER
We are looking forward to receiving your specific enquiry.
INDUSTRIES AND APPLICATION FIELDS OF OUR PRODUCTS
PTM Präzisionsteile GmbH Meiningen is an industry-independent CNC order and contract manufacturer according to customer drawings, with a focus on the combined processing of complex and demanding geometries of your manufacturing orders.

Thanks to the extensive range of diversified manufacturing processes – among others, turning, milling, erosion, anodizing - the ideal machining technology is at disposal for applications of all kinds. It is also possible to book every single manufacturing process as a separate service (contract manufacturing).