We are happy to offer you the opportunity to get involved. Become a part of our team!
We are a medium-sized enterprise with approximately 110 friendly and competent employees. Since 1994, the enterprise has been manufacturing high grade turned and melt parts in small and medium-sized series for demanding customers, e.g. from medical technology, laser technology and measurement technology. In our own electroplating department we anodize and chromicize aluminium parts from our own manufacture and as a service for customers from many in fields of the economy.
Our current job vacancies:
INSTALLER FOR CNC (male/female/diverse) - Turning
You work in a 3-shift system on modern CNC lathes. You are responsible for programming, setting up and equipping the machines as well as for the continuous quality control of the mechanical parts. The machining of various materials such as aluminium, steel, stainless steel, copper, brass and plastic is a new challenge every day. You work closely with your team. In your role you are characterized by a high degree of reliability and prudence.
Your assignments:
CNC program creation and lathe setup
Independent compilation of the required tools
Placement, monitoring and correction during operation
Responsibility for quality and accuracy of workpieces
Monitoring and minor maintenance work on the machines
Your profile:
Completed training in a metalworking profession (preferably machinist)
preferably work experience as CNC lathe operator
Reading a technical drawing, interpreting tolerances
careful and careful work, independently and in a team
a high sense of quality and responsibility
Our offer:

An open and friendly atmosphere in a committed team, lively cooperation, agility and lots of responsibility awaits you. No boredom will crop up when manufacturing demanding parts for different customers in small series.

Support, qualification opportunities and sufficient familiarisation time are just as self-evident as surcharges for shift work and overtime, subsidies for old-age provision and company health management.


ELECTROPLATER (male/female/diverse) – system supervisor / shift supervisor
You enjoy surface coating and you have received qualified training in this field? In this case you may be the desired reinforcement for our enterprise. Apply now! 
Your assignments:
Surface treatment an on milled, turned and sheet-metal parts with electroplated processes according to the specifications. 
Preparing, controlling and supervising of the semiautomatic refinement plant and the manufacturing processes in a 3-shift system.
Examination of the parts and the procedure documentation as well as preparation and setting of the process
In-process quality checks of the manufactured parts according to the quality guideline 
performing minor maintenances works and performance of minor maintenance and small service operations 
Your qualifications are:
vocational education as an electroplater, surface coater, process engineer or a comparable degree in metal or chemical science 
capacity for teamwork
vocational experience in the field of anodising desirable
prepared to work in a 3-shift system
Our offer:
An open and friendly atmosphere in a committed team, lively cooperation, agility and lots of responsibility awaits you. No boredom will crop up when manufacturing demanding parts for different customers in small series.

Support, qualification opportunities and a sufficient period of vocational adjustment go without saying as well as allowances for pension provisions and a corporal health management as well as further perks of the job do.

Please send your compelling application to:

Apprenticeship as a CUTTING MACHINE OPERATOR male/female/diverse) turning and milling technology 2020
You are not all thumbs? Are you good at handling people? Do you convince others by reliability, diligence and are you quick on the uptake? Would you like to work in an exciting work environment? - We have exactly the right training for you:
Summary of the training opportunities:
Diploma: cutting machine operator (male/female)
duration of apprenticeship: 3 and a half years
start of apprenticeship: 1 August 2020
Your assignments:
As a cutting machine operator you will primarily need manual dexterity and power of concentration, for we work with an accuracy on the level of a thousandth millimetre.
During your apprenticeship you will learn how to read engineering drawings and manufacturing drawings, how to write programs for computer-controlled machine tools and to work according to them.
You will perform quality inspections and learn how to handle calliper gauges, micrometre gauges and calibres.
You will participate in important projects 
… And many more exciting things are waiting for you!
Your profile:
A good Realschulabschluss [the rough equivalent of: school-leaving certificate usually taken after the fifth year of secondary school; General Certificate of Secondary Education (British); high school diploma (American)]
(School grade "B" in the mathematical/technical/science subjects)
Sound understanding of technical issues
Willingness to learn, reliability and capacity for teamwork
Our offer:
You will receive an interesting, comprehensive and practice related training
You will be assisted by experienced and competent contact persons 
We offer you optimal training conditions by a dynamic work environment
Allowances for old age pension provision and our own company's healthcare management
Fair payment according to wage agreements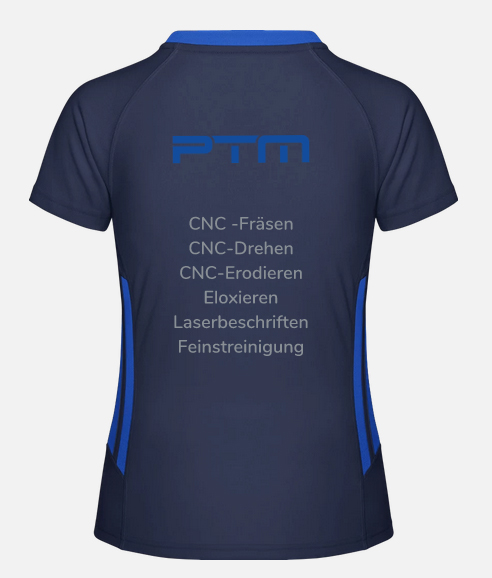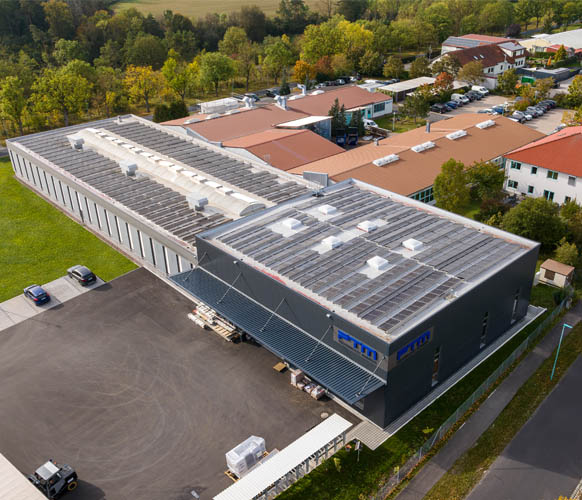 We offer an optimal work environment
In our dynamic and inoperative enterprise we offer you an optimal work environment. In order to facilitate concentrated and relaxed working we pay attention to all workstations being clean and easy to access. In our company, noise exposure it is also restricted to a minimum. For the brakes, our employees additionally have a quiet recreation room at their disposal to relax. Here you find a selection of beverages as well as facilities to heat the meals you bring along. We provide you with suitable working garments which can be handed in to be washed on site if required.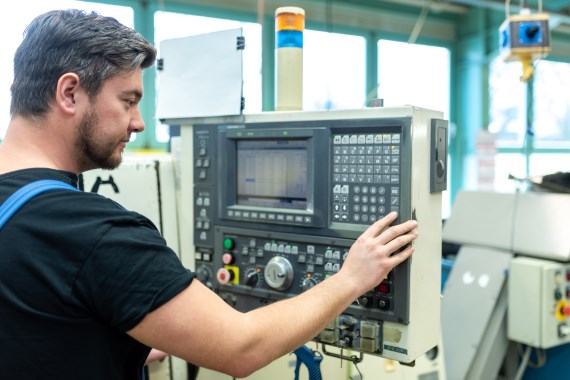 Further education and training
Our opinion is: a pleasant working atmosphere helps both employees and enterprise similarly.

For this reason, we also put great emphasis on further education and training of our employees. Subsequently, our employees can implement their freshly gained specialised knowledge on our machines in practice. By these measures we continuously meet the ideas of constructing engineers and designers.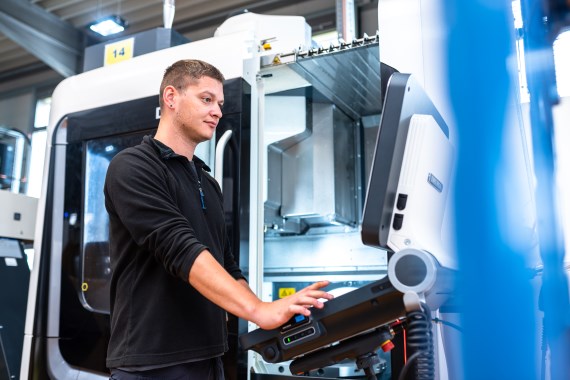 Start a qualified apprenticeship with us
In this day and age, a qualified training shapes the foundation for a successful work relationship. Nevertheless, we would also like to give the unskilled or people with no experience in our business the chance to prove themselves. By focused teaching and an optimal instruction, we have meanwhile successfully integrated employees from other sectors of the economy as well.