Anodising of aluminium parts also decorative with glass bead blasting in the colours black, blue red and colourless.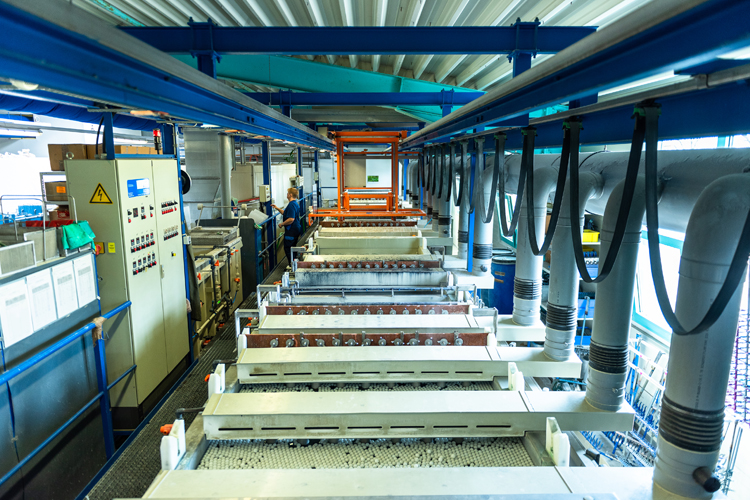 In our electroplating department we offer the anodising of your aluminium parts. Anodising is a method (technical terms: galvanised steel, anodising) of the electrochemical surface finishing, with which the aluminium surface is changed into a dense and very hard oxide layer.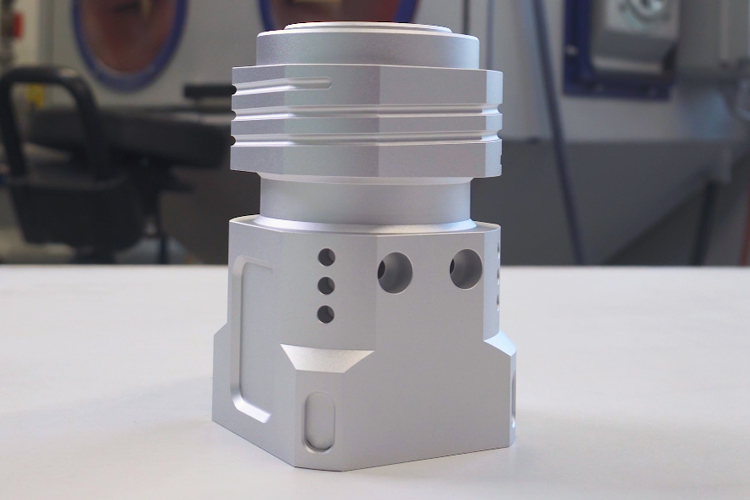 The oxide layer is influenced by various aluminium alloys of the basic material concerning the thickness of the layer and its colouring. After anodising the surface layer is scratch-resistant, resistant to corrosion and, electrically, not conductive. By varying finishing processes during anodising a shining, satin-gloss, mat or decorative surface which can be pigmented. With this process, thicknesses of the layers of up to 20 μm are possible depending on the material.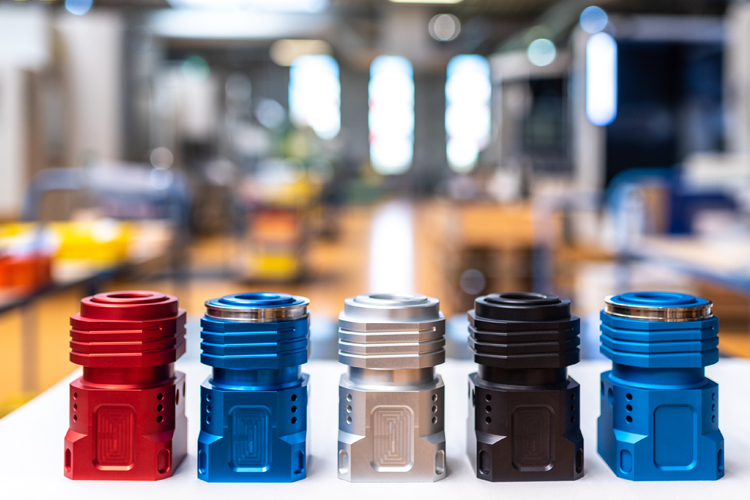 We are happy to advise you regarding the selection of the corresponding aluminium alloys as well as regarding the requested surface finishing. This can be done on the telephone or on-site (sample is at hand and manufacturing of samples, respectively).
THE BUSINESS ACTIVITIES OF PTM PRÄZISIONSTEILE GMBH MEININGEN
YOUR COMPLETE SOLUTION FROM ONE PROVIDER
We are looking forward to receiving your specific enquiry.
INDUSTRIES & FIELDS OF APPLICATION OF OUR PRODUCTS
PTM Präzisionsteile GmbH Meiningen is an industry-independent manufacturer according to customer drawings, with a focus on complex and demanding turned and milled parts. With our own electroplating plant, our precision cleaning and our range of component assembly services, we offer a broad service portfolio and see ourselves as a "full service provider".