PTM - A company with many possibilities.
Start hall extension construction - logistics hall
Acquisition of wire eroding machine, starting hole drilling machine and 3D printer
Acquisition of Zeiss Contura measuring machine
Personnel capacity and production capacity
New investment package 2020 - 2022 adopted: Expansion of the production area by approx. 636 sqm as well as expansion of the machine park
Further expansion of production capacity
Further expansion of milling production capacity with 10-fold automatic pallet changers. Optimised quality assurance through the introduction of 2 new optical measuring machines.
Expansion of milling production capacity
Expansion of milling production capacity with semi-automated manufacturing processes. New 6-fold automatic pallet changer enables economical production of complex medium series.
Energy management according to SpaEfV
Certification environmental management DIN EN ISO 14001
Acquisition of laser marking machine
Certification
Certification environmental management DIN EN ISO 14001
New administration building
Completion of the new administrative and social building, including redesign of the QA area and reorganization of the production areas
Completion of production hall
Completion of new production hall with over 1,400 m²
Production extension anodizing process
Completion of further extension of production hall for the expansion of production and commissioning of own electroplating
production expansion
Completion extension to production hall
Certification
Certification according to DIN EN ISO 9001
Company relocation to Meiningen-Dreißigacker
Acquisition of the property incl. Production hall in Meiningen-Dreißigacker and relocation
Foundation of PTM Präzisionsteile GmbH Meiningen
with 8 employees at the site of the former Robotron company site in Meiningen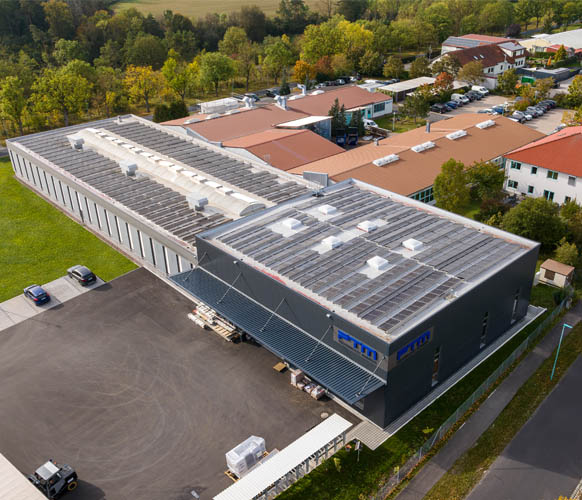 Successful on the market since 1994
We are a medium-sized company with approx. 110 friendly and competent employees that has been producing high-quality turned and milled parts in small and medium series for demanding customers since 1994, e.g. in medical technology, laser technology and measurement technology. In our own electroplating shop, we anodise  aluminium parts from our own production and as a service for customers from many sectors of the economy. PTM GmbH is a full-service provider from the production of your parts to wire eroding to ultra-fine cleaning in our own clean room as well as laser marking and component pre-assembly - we take care of everything!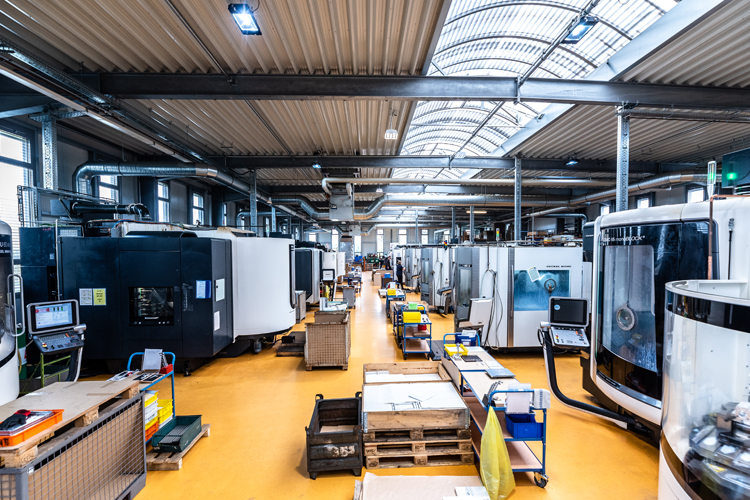 Core competences of PTM GmbH
In CNC milling and turning, the traditional core competence of PTM, we specialise in the economical production of complex prototypes through to small and medium-sized series. On a production area of approx. 4,000 sqm we maintain a production capacity - in 3 shift operation - of up to 60,000 turning & milling machine hours p.a. as well as 6,000 operating hours p.a. of our own electroplating plant for you. With our modern and extensive machine park, we offer numerous manufacturing processes and manufacture 10,000,000 parts p.a. for our demanding customers.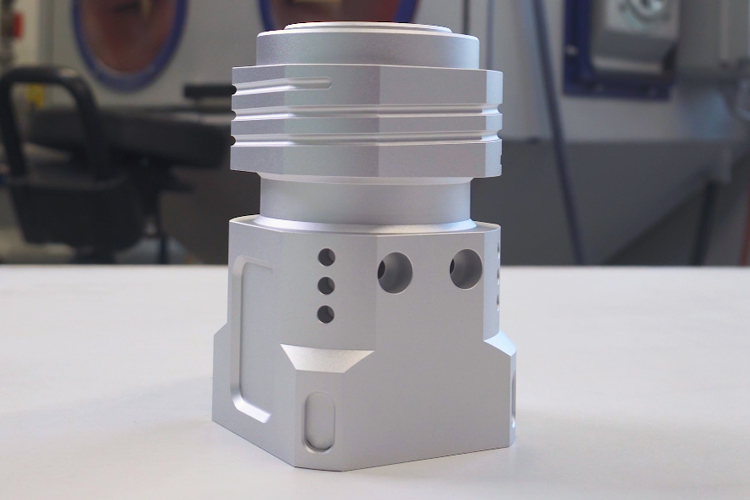 Your advantage when working in partnership with us:
We calculate and analyze your parts during production and process parts with an edge length of up to 900 mm and a diameter of up to 300 mm.